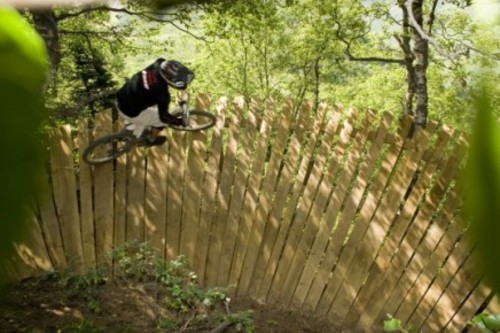 On 29 and 30 August, Saint-Lary will place host to the KBourre 2009 grand final, a downhill Pyrenean mountain bike event, where the top freeriders in the Pyrenees will compete with each other on the Bike Park trails!…

The resort's champions, accustomed to snowboarding and freeriding, thrill the crowds in summer with their mountain biking exploits. In 2008, 170 daredevil downhill bikers took part in the K Bourre at the Saint-Lary Mountain Bike Park.
Just one year on from the opening of its Mountain Bike Park, Saint-Lary is imposing itself as a mountain biking venue.

With all the experience gained from its snowpark, the Pyrenean resort opened this excellent Mountain Bike a year ago. With wooden bike tracks and a route that respects the initial layout of the land, the Saint-Lary Mountain Bike Park is fully...
Read full release