Metal Heat Treatment Services for Oil, Gas and Energy Industry Component Manufacturers: on Show at Offshore Europe 2017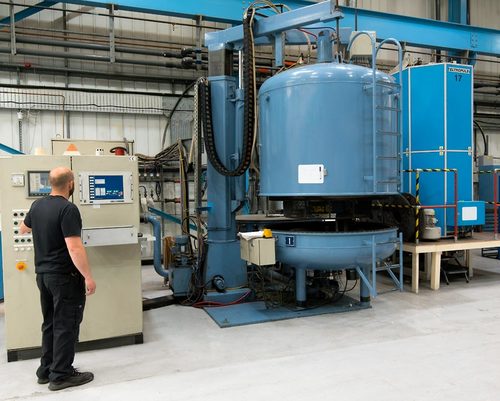 On Stand 3C147 at Offshore Europe 2017, Wallwork Group, will show services that manufacturers in the oil, gas and energy industries can use to improve the toughness and durability of engineered components.

"Like aerospace there can be no compromise in product quality in the offshore sector. Our heat treatment services enable metal parts to endure in extremely harsh environments," commented, Wallwork sales manager, Howard Maher.

Wallwork have ISO9100 and ISO9001 accreditations and is Schlumberger approved. A long history as a major supplier of heat treatment services to the aerospace industry, means they also enjoy main tier manufacturer approvals. With a fleet of over 40 dedicated vehicles, working from three locations, the company provides a nationwide operation to ensure fast order turn-around..

Wallwork works closely with customers to optimise metal hardness to their requirements and to meet their commercial goals. Typical products treated range from simple fasteners, nuts, bolts, through gears, pistons, valves to cylinder pumps and well-head components.

Wallwork has a continually expanding range of heat treatment methods available. Hardening and tempering imparts optimum hardness, strength and toughness. Sometimes this can help component designers save weight and material by avoiding unnecessary over-engineering. A further advantage is a potential to eliminate additional final finishing processes – saving both time and money.

Plasma and gas nitriding has many benefits for the oil and gas industry manufactures. For example, better wear and anti-galling properties improve finished part performance.

Tufftride and Quench-Polish-Quench services produce parts that are exceptionally hard wearing and resist fatigue whilst ensuring there is minimal or no dimensional change. Also, surfaces begin to exhibit a self-lubricating behaviour.

These are just some of the many metal heat treatments available. Wallwork is also home to advanced PVD and carbon based hard coatings, so can offer a one-stop shop to push part performance to the next level. For a full list of services and locations see www.wallworkht.co.uk or call 0161 797 9111.


More Information
Howard Maher, Sales Manager
Tel. +44 (0)161 797 9111 Fax. +44 (0)161 763 1861
E-mail: howard.maher@wallworkht.com Web: www.wallworkht.com
Wallwork Group, Lord Street, Bury, Greater Manchester, BL9 0RE

Images: www.ainsmag.co.uk/client-news/wallwork-group/comprehensive-m...