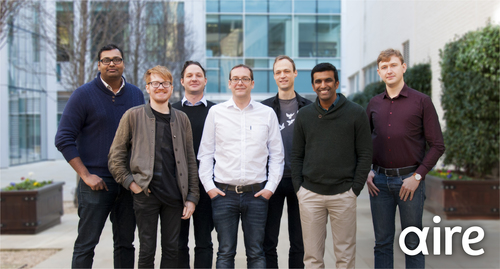 London based alternative credit scorer, Aire, plans expansion in 2016.

Building on their successes in 2015, Aire, one of Business Insiders 18 most innovative FinTech start ups is hiring engineers and designers to boost their workforce. The company will also be moving to new premises in Spitalfields, London, to house the larger team and also events for clients and customers.

Aire has also announced a North America and Canada launch this year.

"We've had an amazing start to the year," said Aire founder, Aneesh Varma. "Firstly, Scott Sage mentioned us on his European breakout list, and then we were nominated for a FinTech award. To also be able to say that we're hiring and moving really highlights what an amazing product and team we have."

Aire gives people a new credit score to help them qualify for essential financial products.

Formed by a collective of finance, technology and commercial specialists, Aire is...
Read full release