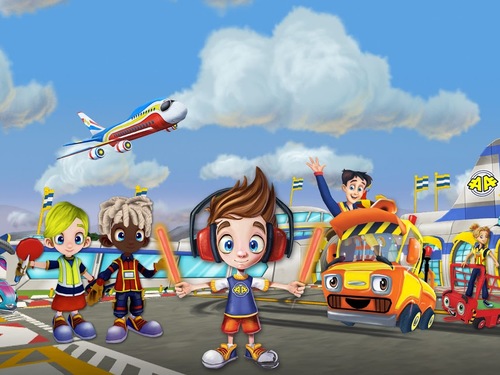 Airside Andy has launched its eagerly anticipated MMO as open Beta, the first kids MMO in the world that has been designed exclusively for mobile and tablet.

The highly interactive game was designed in partnership with Technicolor and Flying Squirrel Games (ex Club Penguin and Dragonvale).

Peter Le Masurier, Co-Founder, Airside Andy said: "This is a world first, if you look at other MMOs in this space, such as Club Penguin and Moshi Monsters, they were designed and built originally for PCs then developed into apps. As a result, certain aspects of game play are not wholly suited to the app environment. We focused solely on the mobile and tablet which has allowed us to get it right, right from the start.

"Simple functionality, such as interconnecting play areas means users can walk around as if they are truly within the busy space of a working airport. Together with stunning graphics we are offering kids an open-ended game-play within...
Read full release