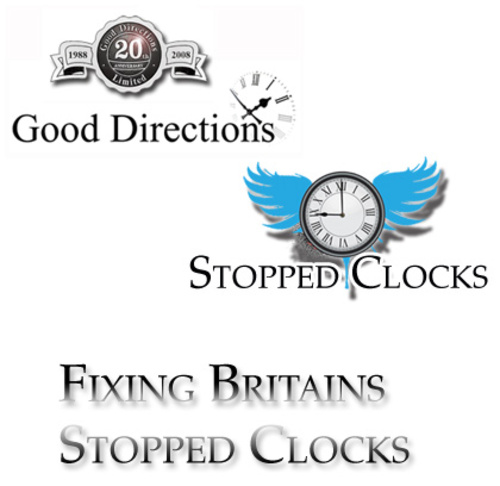 Announcement: January 19th 2009

A Good Directions and Stopped Clocks Partnership - Working together to restore Britain's stopped public clocks

Good Directions Ltd is delighted to announce a partnership with the popular movement: The Stopped Clocks Foundation.

The partnership is aimed at identifying and recording Public Clocks that are stopped or have not been working for many years and to look into ways and means of bringing them back to life again.

Les Kirk, leading clock restoration expert of Good Directions Ltd, has over 35 years of experience of working with all types of public, tower and turret clocks and has always been passionate about his trade. His accumulated knowledge of clock making has been used to service, repair and restore many hundreds of public clocks...
Read full release