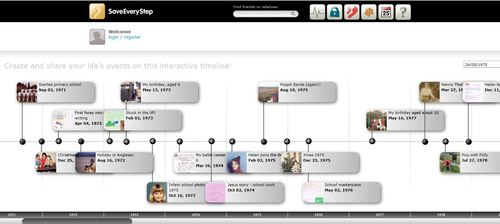 Life's a journey, Save Every Step
New website brings old memories to life

Happy memories of summer fun don't have to fade along with your tan, thanks to a new life story website.
Everyone has them, those precious little memories that weave the texture of life, in between the big events, like the first day at school or last day at work. Teddy bears and boyfriends, haircuts and wedding dresses, the birth of a baby or the patter of her first steps. Capturing all these memories, big and small, and making sure they never get forgotten, was the inspiration for SaveEveryStep.com.

A life story is laid out on a 'Lifeline', the scrollable, zoomable heart of the site, where all the episodes that make your unique life are set out as a journey through the days and years. A choice of security settings gives you control over who sees the various elements in your story.

"I lost my mum suddenly whilst I was pregnant with my son. They never...
Read full release