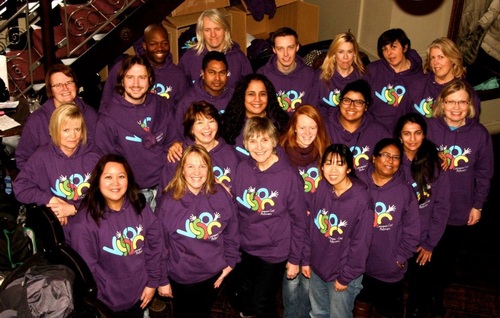 Olympics & Paralympics Ceremonies Volunteers launch raft of summer concerts on 22nd June

Early in 2013 a group of people from the many thousands who took part in the four London 2012 Opening and Closing Ceremonies formed a choir to perform an inspirational song penned on the back of the Olympic feel-good factor. The choir, called Vision, has added other motivational songs to its repertoire and on 22nd June 2013 will make its first public performances at the Proms at St Jude's Music & Literary Festival in Hampstead and at the Voices Now Festival at London's iconic Roundhouse in Camden. These inaugural performances will be followed by further concerts in July at Our Big Gig in Victoria Park, and at the Open East Festival which will celebrate the re-opening of the Queen Elizabeth Olympic Park (formerly the Olympic Park).

This is an amazing achievement for a young community choir...
Read full release