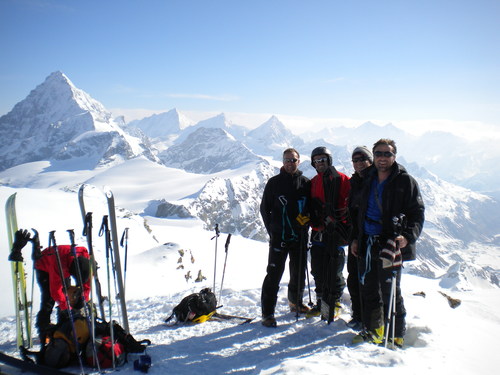 The Haute Route between Chamonix and Zermatt is the highest 'High Altitude' route in Europe crossing 23 glaciers over a distance of 114 miles with 14,000 metres of ascents and descents.

Never ones to shy away from a challenge the Ready team, consisting of businessmen David Hill, Bill Buckler, Gary Spicer and Andrew Glass, completed this marathon route in just five days; and all for charity.

Along the way they stayed (and almost froze to death) in High Altitude Refuge Huts and used a mixture of ski touring, climbing and walking to cross ravines and other potentially lethal natural hazards.

On finishing they discovered a further challenge!

Thanks to the grounding of all aircraft as a result of the infamous outpourings of the Icelandic volcano they found themselves stranded with no immediate way back to England. However, true British grit won the day and they managed to scrounge a car share across France with an English...
Read full release