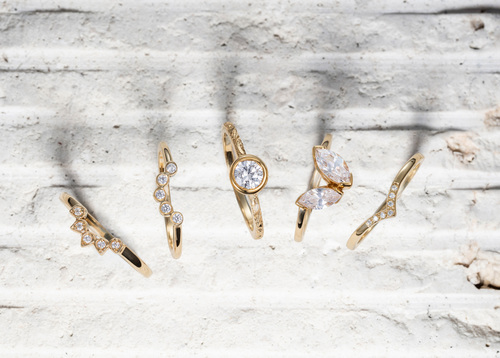 Award-winning designer Arabel Lebrusan has unveiled her latest ethical jewellery collection: the Crown Collection. A showcase of elegantly crafted women's rings in beautiful diadem, coronet, tiara and wishbone shapes - they are all set with ethically-sourced diamonds.

These stunning pieces make thoughtful milestone gifts, whether it be a wedding, anniversary, or celebrating the birth of a child. The Crown Collection's versatile and delicate design allows each individual piece to either stand alone or form part of a unique collected of 'stacker' rings, marking your loved one's most cherished milestones.

Designer Arabel Lebrusan says: "The Crown Collection is a feminine collection of regal silhouettes, soft lines and exquisite materials. Part of the charm of these pieces is their ethical status: we are able to trace each diamond and all gold and...
Read full release