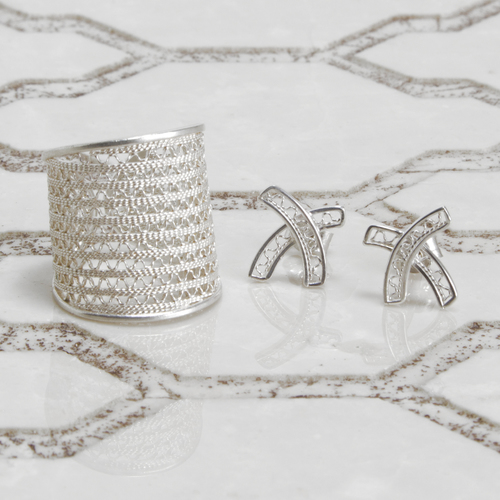 Together, Colombian metal and craftsmanship tell a beautifully sustainable story for Fashion Revolution Week.

Award-winning ethical jewellery designer, Arabel Lebrusan, has sourced Fairmined silver from the Iquira Mine in Colombia to create the delicate and feminine new "From Colombia with Love" Collection.

The limited edition collection arrives just in time for Fashion Revolution, an initiative that shines a light on innovative emerging designers, established trailblazers and major players, who are finding alternative ways of producing fashion that is mindful of the planet and its resources.

Filigree artisan, Elena, who lives high up in the Colombian...
Read full release