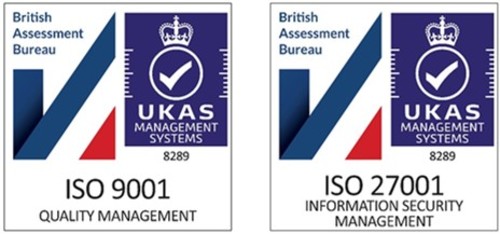 In March 2021 when Arrow announced the acquisition of Complete Network Ltd, a leading provider of managed WAN and LAN solutions specialising in blue light and business critical solutions, it represented a significant milestone in our strategy to expand our foothold within the public sector and within the NHS in particular and provided the foundation for our Public Sector Division.

Four months on and we have reached a further milestone in our public sector journey as Complete Networks achieved accreditation of the internationally recognised ISO 9001:2015 and ISO 27001:2017 standards.

ISO9001 formally recognises our commitment to provide excellent and consistent quality in whatever we do, whilst ISO27001 provides the necessary assurance to our customers, suppliers and partners of our stated...
Read full release