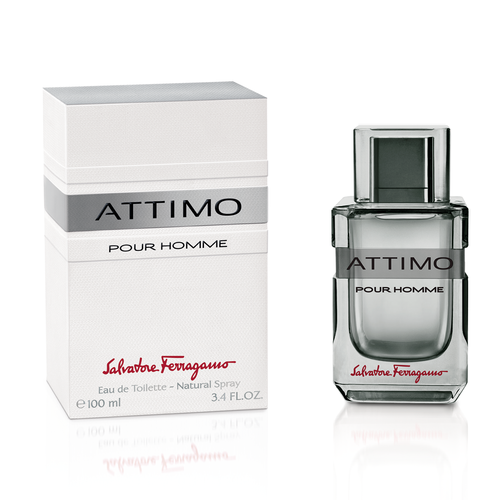 ATTIMO POUR HOMME

The Concept:
For a man, who savours every instant of life with a passion and style, because a man's life is thrilling. Atttimo Pour Homme carries the intensity of life's decisive moments with the impeccable all Italian style of Ferragamo.

The Packaging:
The Attimo Pour Homme flacon, by renowned designer Sylvie de France, exudes pure masculinity. Its refined and cubical structure is glorified by an elegant narrow matte strip with a gleaming black Attimo logo. The soft grey glass lends a chic and urban feel and underlines the warm and intense structure of the fragrance, whereas the cubic cap with its dark silver insert adds strength to the bottle. The Salvatore Ferragamo logo glimmers in red at the base of the flacon.
The outer packaging of Attimo Pour Homme communicates strength and character, but at the same time a distinctive elegance.
The warm white textile embossed paper recalls the refined texture of a...
Read full release