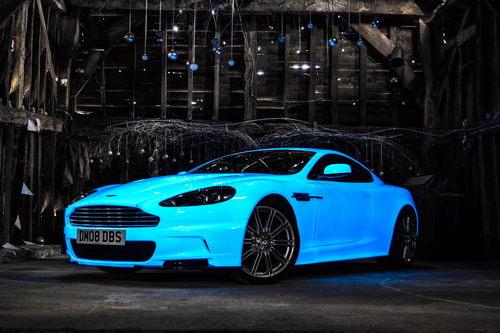 Global Award Winner Hamish Scott, inventor of the STARPATH UV innovation phenomenon, lights up an Aston Martin DBS for the Gumball3000 Rally and launches NEVANA DESIGNS, creators of a bespoke UV material that can be applied to virtually ANY surface.

(London 14 May 2015) - - Hamish Scott, global award winner for STARPATH and other incredible UV innovations, launches Nevana Designs by showcasing this unique UV formula applied to the Aston Martin DBS in preparation for the Gumball3000 Rally. This flawless example of precision craftsmanship on the car literally comes alive at night.

David Morgan (Team 46), owner and driver of the Aston Martin DBS who is setting off from Stockholm on the 24th May and heading to Las Vegas said; "Personally I wanted a car that would stand out among the collection of supercars and what better way to do it than make it glow? Hamish Scott rose to the challenge and the car will definitely turn heads around the globe. It is...
Read full release