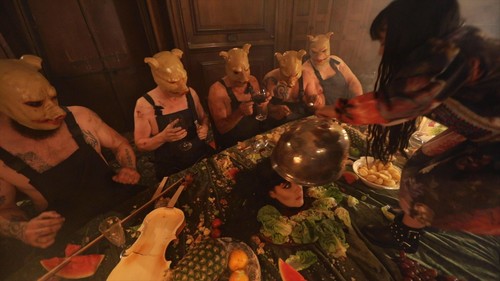 Music artist Brocarde, launched her debut single on April 19th, Good Friday, with a political, socially observant and hard hitting track Last Supper.

The angsty track is released alongside its music video, a psychological thriller, that depicts Brocarde's own demise. The video, which starts with her arriving at a derelict mansion carrying a cake and ends with her being served as a delicacy for a gang of ravenous pigs, has a haunting darkness that's usually only present in horror movies. Written and directed by Brocarde, it takes the viewer on an uncensored journey and tackles a host of controversial issues such as hunger for the kill, abuse of power, religion and questions what's accepted as "normal" in society. The intricately woven, anti- establishment lyrics, also make reference to corporate greed, mass consumerism and social media.

Brocarde, who wrote the...
Read full release