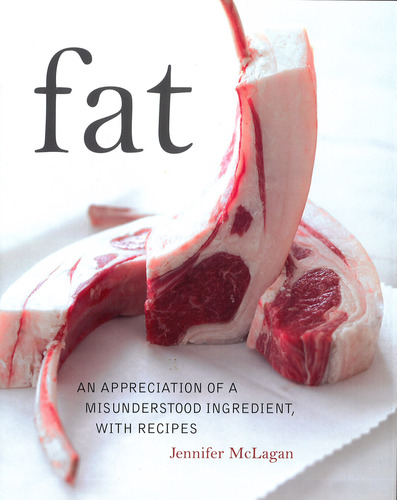 For all of history, minus the last thirty years, fat has been at the centre of human diets and cultures. Jennifer McLagan sets out with equal parts passion, scholarship and appetite to win us back to a healthy relationship with animal fats. She achieves this through enlightening us with the many ways fat is indispensable to our health and by demonstrating, through a range of delicious recipes, how fat is fundamental to the flavour of our food.

Observing that we may now know everything about olive oil, we may not know what to do with lard or bone marrow, McLagan offers extensive guidance on sourcing, rendering, flavouring, using and storing animal fats, whether bacon, schmaltz or suet. Stories, lore, quotations and tips round out this rich and unapologetic celebration of food at its very best.

The book is divided into sections by type of fat – Butter (worth it), Pork Fat (the king), Poultry Fat (versatile and good for you), Beef and Lamb Fats (overlooked...
Read full release