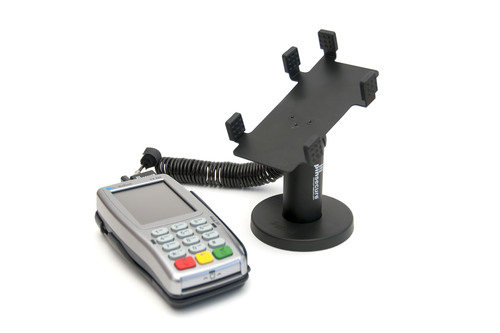 Building on our heritage of designing and manufacturing high quality harnesses and physical security solutions for PIN pads, PDQs and PEDs, we are pleased to launch the first pinsecure Mount.

Designed with added security, durability and ease of use in mind, the pinsecure Mount takes pin pad security to a new level.

With a rotation arc of 280 degrees, the pinsecure Mount can easily and quickly be turned from cashier to customer, facilitating a smooth payment process.

Incorporating a custom engineered mechanism within the mount to ensure a consistent rotation pressure, your staff and customers will benefit from it feeling like new, time after time, after time.

For added security and peace of mind, we have also incorporated an anchor point within the base of the mount. This allows you to tether your Verifone VX820 PIN pad directly to the mount – freeing up...
Read full release