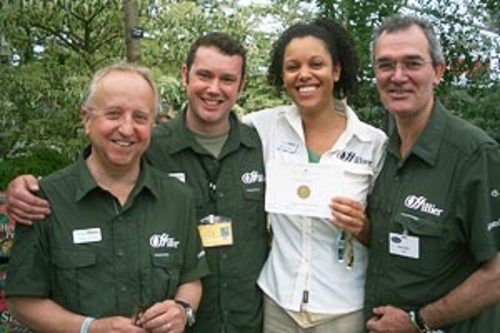 The Hillier team has won their 65th Gold Medal at this years' RHS Chelsea Flower Show with their 'Adventures in Gardening' exhibit.

The exquisite adventures with which the Hillier team has won the Gold Medal are the Venetian Adventure, Moroccan Magic, Indian Intrigue, China Dreams, White Water and Sylvian Spirits. Hillier have achieved their 65th Gold Medal with sponsorship of The Scotts Miracle-Gro Company.

The theme "Adventures in Gardening" was chosen to bring the enjoyment and discovery back into gardening and take away new gardeners' fear of failure. What new gardeners often don't realize is that most plants grow on most soils and, providing you plant them with respect and give them a little TLC during the early stages of their lives, a few mistakes with pruning, feeding and watering later on won't kill them. Hillier and Scotts...
Read full release