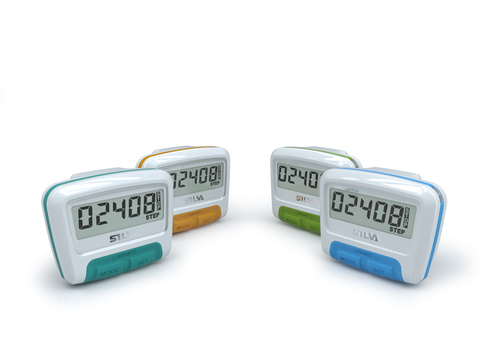 Instead of or as well as the flowers and chocolates, why not give a Mother's Day gift designed to boost her fitness levels?

Silva's ex Series of funky and affordable pedometers are a great way to take easy-steps back to fitness for mums, or of increasing the amount of exercise you do in a day – so multi-tasking mums are less likely to have their good intentions sabotaged by busy schedules.
The top-of-the-range ex connect (£29.99) also plugs into Silva's web-based training service, so she'll be able to upload and analyse exercise data, convert steps into calories-burned to calculate weight-loss, pick-up training tips and advice on how to crank-up her fitness, and even compete with friends on-line!

ex Series Pedometers are ergonomically designed, lightweight and user-friendly. Each unit clips onto a waist belt for optimum stability, and all pedometers feature a built-in 6-step filter function to screen out unwanted movement for absolutely...
Read full release