Senior consultant joins Grafton Banks Finance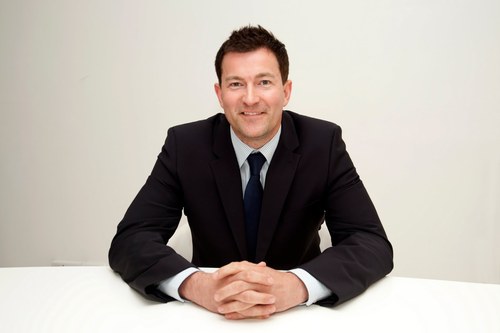 Paul Rudman, 37, has joined accountancy recruitment business Grafton Banks Finance in Hove as a senior consultant. Working alongside MD Nigel Jeyes and director Alex Gregory, Paul will be placing qualified level finance professionals into businesses across Sussex and Surrey.

MD Nigel Jeyes said: "Since we launched 18 months ago, Grafton Banks Finance has built a reputation for outstanding client and candidate service. In these challenging market conditions, Grafton Banks Finance has become synonymous with excellence and expertise in financial recruitment.

"Paul joins as the signs of recovery get stronger and we are keen to continue to respond to clients' growing needs with the same levels of service and expertise. We aim to be the leading providers of senior level financial recruitment consultancy in the area."

Paul will help develop the senior finance division offering qualified level finance recruitment services to companies of all sizes and sectors. Previously with Hays for five years, most recently Paul was a senior business manager in the company's Brighton office.

Paul says: "It is great to be part of the most experienced team of financial recruitment professionals in the area. I've followed the Grafton Banks Finance story from the start and I've been really impressed by the impact the firm has had in a relatively short period and under the constraints of a difficult market. I'm really looking forward to providing that truly consultative service that attracts clients to Grafton Banks Finance."

Ends
For further information contact Grafton Banks Finance founding director Nigel Jeyes on 01273 229499 or nigel@graftonbanks.co.uk.

Notes to editors
Grafton Banks Finance (www.graftonbanksfinance.co.uk) is an independent and niche recruitment consultancy specialising in senior level financial recruitment. Based in Hove, East Sussex, Grafton Banks Finance was set up in September 2008 as part of the Grafton Banks Group. Grafton Banks Finance offers a range of flexible and transparent recruitment services including traditional recruitment options: contingency, retained and advertised-based assignments. The firm also offers interim placements to help companies bridge the gap during the recruitment process or when they have an immediate need - find accountancy jobs surrey and Sussex on the website.