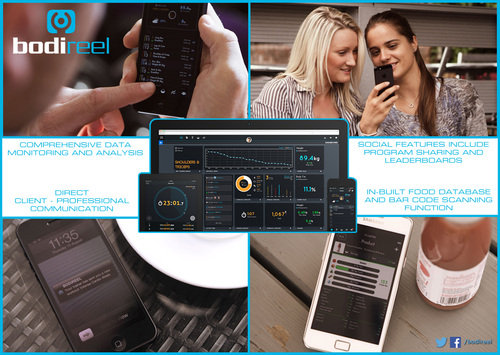 Bodireel: A revolutionary app to organise lifestyle habits and analyse data to support health & fitness goals

Bodireel is a new data analytics and lifestyle management software app which automatically analyses the benefits, or not, of the lifestyle choices users make. It allows users to manage and improve all aspects of their health, exercise and nutrition on a smartphone, tablet or pc.

It can be used by all levels - the elite professional athlete, a beginner running their first 10k, someone trying to lose weight or even control their diabetes.

The user can:-

- Receive exercise, nutrition and tracking programmes from health and fitness professionals
- Optimise exercise programmes & monitor nutrition
- Analyse their data and focus on lifestyle trends affecting health, wellbeing, fitness and performance
- Access a directory to find qualified, suitable health and fitness professionals
-...
Read full release