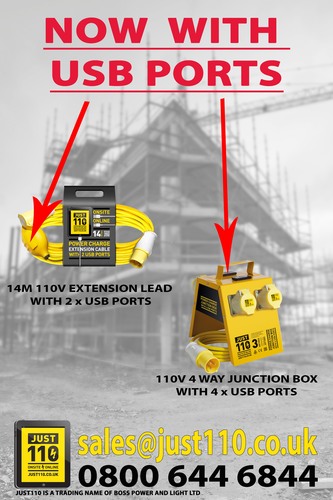 John and Aaron Philpott from Weston super Mare, Somerset, have launched their patented system for charging mobile phones and tablets on UK construction sites.

Here, in the UK, construction workers' power tools run on 110v supply and trades often find themselves unable to communicate with each other, their customers or their suppliers because their chargers don't fit the 110v sockets.

Aaron, who has worked in construction for many years, finds this extremely frustrating and workers can often be seen wasting time sitting in their vehicles trying to charge up or fighting over the odd 240v socket that may be found in a site office, for example.

Although battery banks are widely available these days, they are bulky to carry around on site all day and also need charging up when they power down.

So, Aaron, together with his Father, John, who has been in product development for 20 years, designed and patented 110v Extension Leads...
Read full release