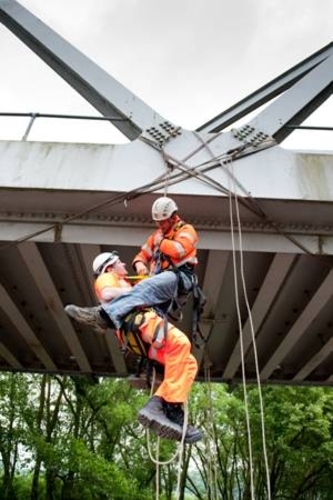 Bridgezone Ltd is celebrating after its first in-house residential safety training event for staff was a success. The event was held over two days at the famous Glanrhyd Rail Bridge near Llandovery in South Wales.

The purpose of the training event was to enhance the pre-existing skill sets of staff and to develop others. It also provided the opportunity to embed bridgezone's stringent practices and procedures into the staff from their newly opened Nottingham office.

Three target areas provided the focus for training; diving, rope access and pontoon/dry suit operations and the training was programmed into activity specific zones. For this particular event, the emphasis within each zone was on the familiarisation and care of equipment and the rescue procedures for diving and rope access operations. Over the course of two days, staff had the opportunity to participate in four sessions within these zones and Day 1 concluded with a session devoted to...
Read full release