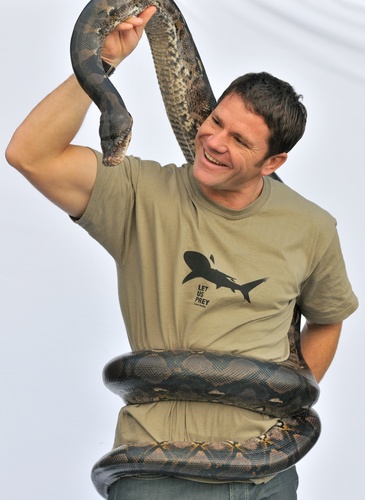 When: 24-26 May 2014
Where: Catton Hall, Derbyshire

With just a week to go until The Bushcraft Show 2014, tickets are selling fast, especially with the new announcement that Steve Backshall, Deadly 60 Presenter is coming to The Bushcraft Show. Being one of the busiest presenters on television, the show organisers were thrilled to confirm his visit to the show once he was cleared of filming commitments. This Adventurer, Explorer, Author and Award Winning TV Presenter, best known for his popular Deadly 60 series will be on the main stage on Saturday 24th May at 3pm.

Steve Backshall will be speaking on the main stage about his expeditions to the world's wildest places, in search of dazzling natural spectacles. "Having travelled to the far corners of the world, I am extremely excited about journeying to wild Derbyshire and the Bushcraft Show, to share my adventures," says Steve Backshall. "I've spent most of my adult life on expeditions, with months...
Read full release