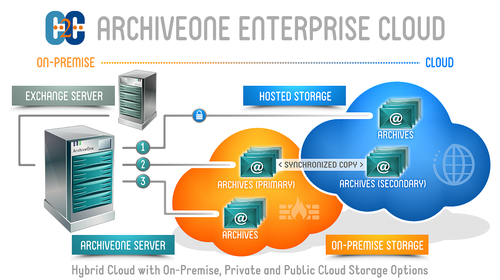 ArchiveOne enables comprehensive discovery and retention
across live data and archived data retained on-premise and in the cloud

READING, Berkshire., - October 11, 2012 - C2C, a leading provider of email, file and messaging management solutions, today announced that its ArchiveOne Enterprise email archiving and management platform now provides centralised support for private and hybrid cloud storage services. As a result, companies focused on optimised eDiscovery, data preservation, and disposition can benefit from a comprehensive email archiving solution that features dynamic and consistent policy enforcement for data that is live, residing in Exchange, or archived on premise as well as archived data stored in the cloud.

"Archiving is an ideal application to benefit from the advantages of the hybrid cloud, especially if policies can be uniformly enforced across all data sources, including live data, locally retained data and data that has been...
Read full release