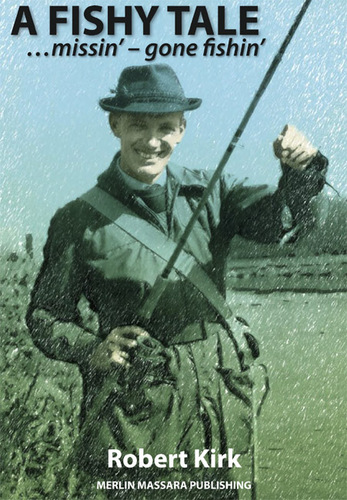 Merlin Massara Publishing is pleased to announce the publication of:

A Fishy Tale: Missin' – Gone Fishin' by Robert Kirk.

London, United Kingdom, 23 July 2009. "A Fishy Tale" by Robert Kirk discusses his life and times in the angling business. This is the story of a passion for fishing that spans eighty years. During peace and war, by day and night, in canal, lake, sea and river; Robert fished. He recalls fish caught (and lost) and items of equipment used to a level of detail that will delight the angling enthusiast. His fishing activities were almost curtailed during his WW2 service in the RAF with 218 Squadron as a rear gunner on Lancasters. However, the insights he recalls into life during this time are both informative and moving.

Post-war, Robert developed a career in the fishing tackle business, first as a retailer before becoming a designer and manufacturer of fishing rods. His wide technical knowledge of fishing tackle is rare...
Read full release