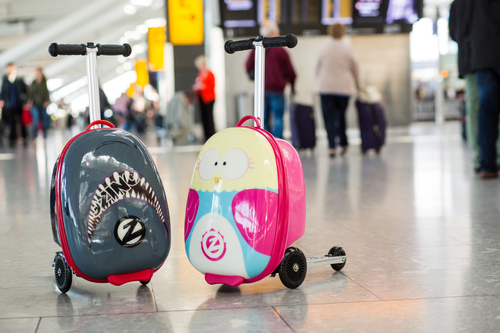 Is it a suitcase? Is it a scooter? Well, yes actually, it's both of them. Introducing Flyte, the brand new case scooter. Travelling with young children can be a pain, especially for families navigating the globe or even down the road to Grandma's house. Not any more! Flyte is a compact piece of cabin sized luggage, that works as a pull-along case and then even has its own flip out deck so that children have their own scooter on-the-go.

This is the perfect Christmas present for all children aged 4-8 years old. Whether travelling to the park, to school, sleepovers, day trips or on holiday. No matter how long or short the journey; this handy case can hold all their belongings and features a scooter, making travelling easier and more fun than ever before! With an easy to fold footplate that hides neatly within the case, the Flyte can also be used as an easy to pull a long case.

Two designs are currently available – Snapper the shark, and Olivia the...
Read full release