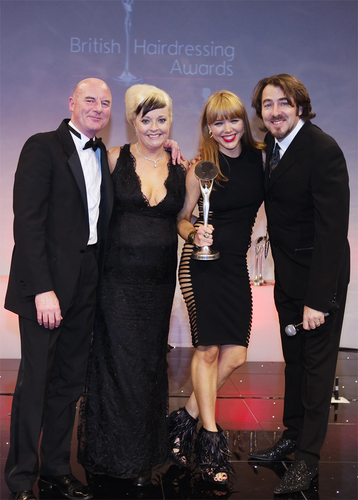 Skyler McDonald of seanhanna Putney, winner of London British Hairdresser of the Year 2010

Tension was at an all time high last night at the glittering, star studded British Hairdressing Awards, held at the Grosvenor Hotel, as the nominees for the London category waited with bated breath to discover who'd be crowned London Hairdresser of the Year. The London category is arguably one of the most sought after titles as winning will inevitably propel the winner into the spotlight as an exemplary talent.

There had to be one champion and taking home the crown of London Hairdresser of 2010 was Skyler McDonald, seanhanna salons, Putney, London.
Says Skyler as she accepted her award: 'I feel truly humbled winning this huge award. In fact, I am walking on air! London Hairdresser of the Year is such a massive accolade and the competition was amazing. I promise to spend the next 12 months making the most of the award. Thank you to TIGI Haircare who...
Read full release