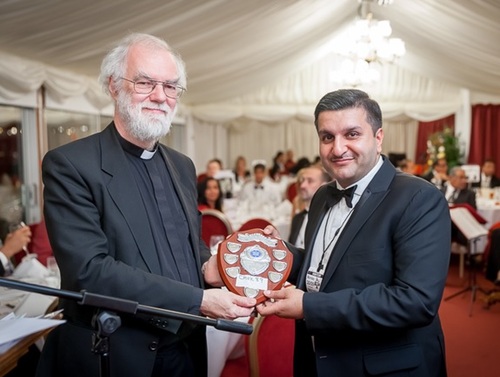 Frank Khalid, owner of the award winning London restaurant Chak 89, was honoured with the British Community Honours Award at the House of Lords in recognistion of his outstanding contribution and services to the community.

Frank is also the owner of Elbrook Cash and Carry Ltd, the mother company to the Chak 89 and most recently Chak 89 Television and Film Studios in Hayes, Middlesex. Having set up Elbrook Cash and Carry in 1984 at the tender age of 15, through his hard work, passion and dedication he quickly expanded, turning it into a multimillion pound company. In 2003 he had his eyes on setting up a banqueting and restaurant venue and today it is known as none other than the famous Chak 89

Chak 89, is an award winning restaurant and banquet venue which serves up traditional Indian cuisine. With its decor, ambient atmosphere and high quality food, Chak 89 became a venue that is visited...
Read full release