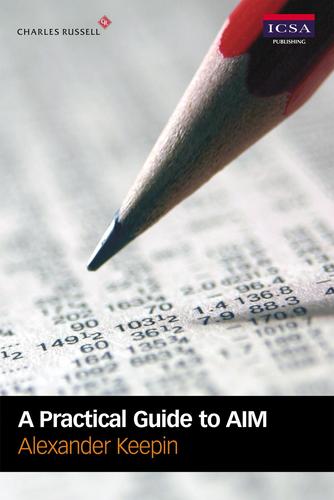 Despite recent press commentary that the number of AIM Admissions has reduced compared to last year, Corporate Partner Alexander Keepin explains that activity on AIM is still strong. "Whilst, in common with the market, we have seen a reduction in the number of IPOs there are still companies coming to market and the relative drop in IPO activity does not mean that the market is stagnating. Since the middle of last year the emphasis has been shifting to secondary fundraisings and merger and acquisition activities and we see this focus continuing for the remainder of this year."

Alexander further commented: "Whilst IPO activity on AIM is reduced, larger AIM companies are continuing to grow and this is leading to an increase in demand for listing on the Main Market and a number have moved up to the Main Market this year".

Charles Russell's commitment to the AIM Market is still strong and Charles Russell have launched A Practical Guide to AIM, a book...
Read full release