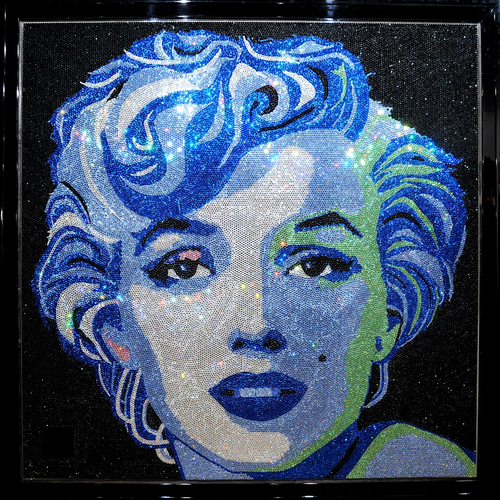 Claire Milner, based near York, "paints" with thousands of Swarovski crystals to create masterpieces of inspiring people from all walks of life including Queen Elizabeth II, and Marilyn Monroe.

With a background in illustration, graphic design and extensive practice in mosaic, Claire's technique of creating this intricate work has attracted worldwide attention.

Claire has built a large portfolio that includes one of her most significant works, a five foot square portrait of Marilyn Monroe, commissioned by the American singer Rihanna.

Not only can you view striking images to buy at her website, you can also commission Claire to create a crystal artwork.

Claire Milner said, "Ideas of beauty in popular culture, and contrasting concepts of the superficial and the profound are recurring themes in my work.

"The process is technical and...
Read full release