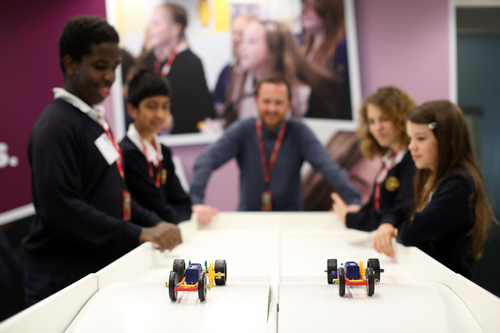 Parents support the ambitions of thousands of talented teens to become the UK's future engineering talent, yet young people lack the support in schools needed to fulfil their career ambitions.

According to new research to mark the start of Tomorrow's Engineers Week (#TEWeek14), three quarters of parents would recommend a career in engineering to their children.

Nearly half (47 per cent) of secondary school children would consider a career in engineering, the research shows, with 29 per cent of them girls. However, only a third (34 per cent) says they know what to do next in order to become an engineer.

And schools may not have the information needed to support the engineering ambitions of their students.

More than half (56 per cent) of GCSE science, technology, engineering and maths (STEM) teachers surveyed have been asked for advice about engineering careers by their pupils in the last year, yet only a third (36 per...
Read full release