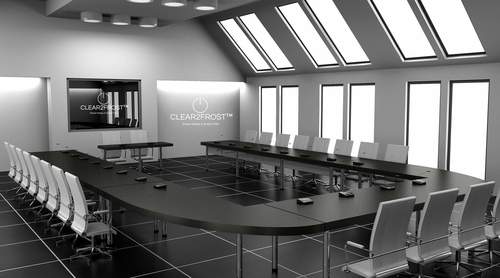 Clear2Frost.com
Maghdeem.Net

Sales@Clear2Frost.com
Tel: 0203 6000 345

" With this new partnership in Qatar our Smart Glass & Smart Film technology can reach horizons we never deemed possible "

Clear2Frost - London & Maghdeem Co - Qatar form a new Global Partnership on a massive scale.


CLEAR2FROST.COM

Clear2Frost - Smart Glass & Smart Film technology brand in London have formed a partnership with Maghdeem Contracting & Trading in Qatar.

This exciting new partnership opens up very big doors in relation to trade for our Electric Privacy smart glass & smart film technology.

Clear2Frost are one of the worlds largest manufacturers of...
Read full release