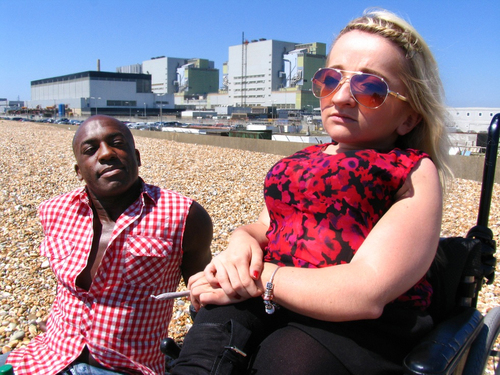 LONDON (February 1st 2016) With the lack of black actors causing boycotts at this year's Oscars; criticism of leading men like Eddie Redmayne 'cripping up' to play disabled characters (The Theory of Everything) and now Joseph Fines in the firing line for playing a bleached up Michael Jackson in a one-off Sky 1 comedy, a new British indie film promises to put diversity in the front row by casting a disabled actress in the lead role to reflect her real condition on screen.

Little Devil is a multiple award-winning British indie film that picked up gongs including 'Best Lead Actress' for its disabled star at the 2014 Los Angeles Diversity Film Festival. And now, taking advantage of the growing 'on-the-go' viewing habits of audiences, the movie gets its global release exclusively on-line via Distrify this February 2016.

Little Devil is saucy, character-driven feature film about a mischievous, sexually frustrated...
Read full release