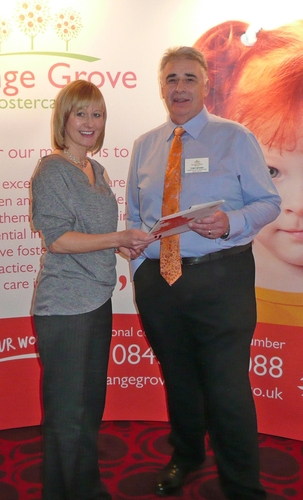 ***PRESS RELEASE***
5th March 2013

New Director of Fostercare at Orange Grove Foster Care as Tony Myers takes Retirement

It has been announced that Judith Rees will replace Tony Myers as Director of Fostercare at Orange Grove Foster Care upon his retirement on 5th April 2013.

Tony Myers joined Orange Grove six years ago during a period of exciting change. The business has opened seven further offices during Tony's time, with carer and placement numbers growing steadily. In 2013, under the new Ofsted inspection standards, Orange Grove's regional offices all have 'good' or 'outstanding' ratings. The company plans to continue this growth during 2013 with new offices in Essex, the South West and Wales.

Under Tony's guidance the company has introduced new IT systems and a complete revision of company policies as well as new ways of working. He feels that he leaves the company well placed to compete in an increasingly...
Read full release