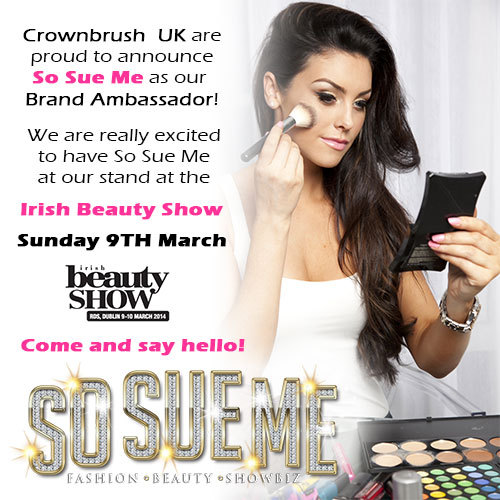 CrownBrush UK has announced Suzanne Jackson from So Sue Me as their new Brand Ambassador.

CrownBrush and So Sue Me worked closely together in 2013 during the launch of Jackson's sell out book, So Sue Me: Secrets to Blogging, Fashion and Beauty, and are continuing this relationship into 2014.

CrownBrush is the market leader in professional makeup brushes and accessories, with more than 20 years' experience in the industry, supplying makeup artists and everyday women with high quality products.

Jackson has become one of the most popular beauty bloggers in Ireland, thanks to the success of her fashion, beauty and showbiz blog. With a monthly SoSueMe.ie readership of more than 350,000 and 120,000+ Facebook fans, is now one of the Beauty industry's leading blogs.

As Brand Ambassador, Jackson will offer her readers and fans of CrownBrush exclusive reviews,...
Read full release