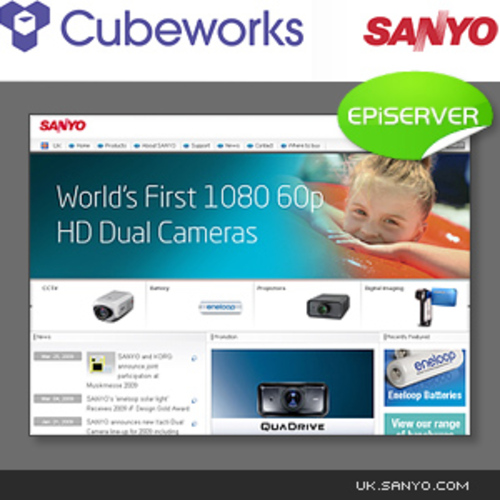 Cubeworks has created the first centralised European website framework for SANYO Europe. SANYO commissioned Cubeworks to create a bespoke site to support sales in the UK with a range of facilities including a dedicated extranet for distributors. A B2C E-commerce facility is also being added this month and will roll out shortly.

Cubeworks has worked with SANYO to create a site that uses the web to not only provide a public-facing showcase of products available but also improve efficiency for its network of distributors. The site has been built on EPiServer CMS to handle the volume of content and also empower SANYO to manage the new integrated custom EU product database in-house. Plus by integrating with the corporate standard SAP system Cubeworks has created a self-service platform for distributors which provides the tools to manage their customer relationships.

SANYO has been working...
Read full release