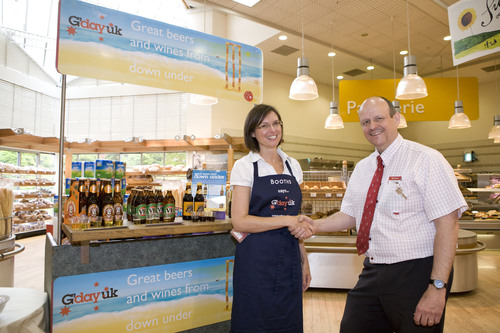 Austrade, the body responsible for the promotion of Australian food in the UK, has joined forces with UK retailer, Booths, to develop an innovative new training tool to help train its staff in-store.

To coincide with G'dayUK, a week-long initiative to promote Australian trade and culture in the UK, Booths has introduced a selection of new boutique Australian bottled beers to its portfolio, as well as running promotions across its Australian wine and beer range.

In what is believed to be an industry first, Australian brewers have overcome the logistical issues of being on the other side of the world by producing podcasts to promote their products in the UK. The podcasts, commissioned by Austrade, will be used to train UK staff in-store and will also be available for consumers to listen to online. The aim is to engage consumers with the newly listed products by hearing all about them, straight from the brewers' mouths.

The new additions...
Read full release