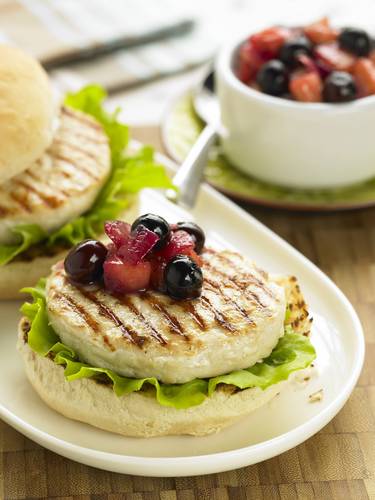 N.B For more recipes and high-res images, please contact Kate on 020 7553 3700 or kate@dsapr.co.uk

Bernard Matthews Farms has just launched a new range of healthier frozen turkey products called Big Green Tick. Made from 100% British turkey meat, low in saturated fat and with no artificial colours, flavours or preservatives, the Big Green Tick Range is simple, delicious and nutritious food for all the family.

Bernard Matthews Farms Family Turkey Burgers with an Apple and Blueberry Relish

Serves 4
Prep time: 15 mins

4 Big Green Tick Turkey Burgers
4 soft burger baps, halved
1 curly lettuce
4tbsp mayonnaise

For the relish:

1 red onion, chopped
45ml/ 3tbsp olive oil
1 Golden Delicious apple, peeled, cored and diced
15ml/1tbsp apple juice
10ml/ 2tsp...
Read full release