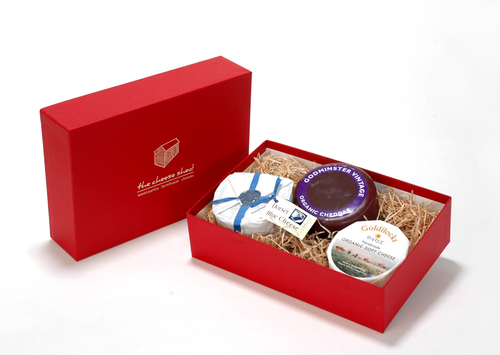 CONTACT: DEBORAH TROTT 01626 832197 E:deborahtrott04@btinternet.com
IAN WELLENS 01626 836762 www.TheCheeseShed.com

Westcountry online cheesemonger, TheCheeseShed.com have today unleashed a range of stylish Christmas cheese boxes for 2008.
TheCheeseShed.com Ian Wellens comments "This Christmas, cheese is definately the new rock'n' roll! There is a great excitement around English cheese at the moment, and the Westcountry has the best of the lot!. Whether its for Dad, Brother, Uncle or Great Aunt Bessie, these stunning boxes make a great Christmas present that can be enjoyed by everyone".

The cheese can be supplied in exquisite ruby red gift boxes, and are available in 4 options - available only online, and delivered directly to your chosen door in time for Christmas!

The Christmas...
Read full release