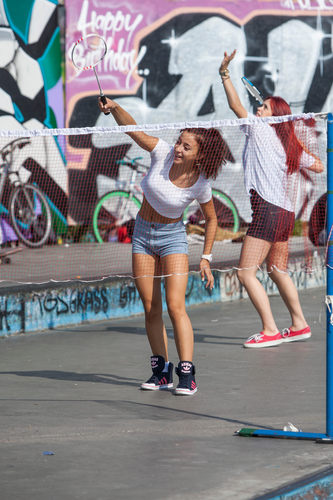 SPORT NEEDS TO CHANGE TO APPEAL TO TEENS

- Need more unconventional sport for non-sporty kids -

Sports organisations need to be brave and unconventional if they are to reach young people who don't take part in traditional PE – says BADMINTON England. The national governing body developed its own ground breaking initiative to get young people playing badminton and has succeeded in getting tens of thousands of young people active.

The initiative – called Smash Up! – is a very fresh take on playing badminton, aimed at those 13-16 year olds who wouldn't normally take part in sport. The branded sessions have music and playlists, no dress codes and no formal coaching. The trained 'activators' who deliver the sessions are not PE teachers, and the sessions are not lessons.

Over 800 schools and tens of thousands of teenagers are already involved in the scheme which launched just six months ago. Smash Up! has now been nominated for...
Read full release