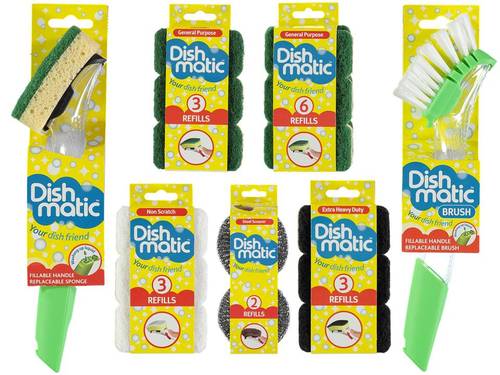 Dishmatic has been relaunched with a bright & fresh new look.

The new design reflects the effectiveness of a product that delivers a great end result and the 'Your dish friend' line expresses the brand personality.

There is clear communication of the key product benefits on the front of pack and the design has been created to give excellent on-shelf standout.

The redesign came about following consumer research which showed that Dishmatic is a much loved brand.

Daniel Neumann, Managing Director of EasyDo Products said "Our consumers told us that they see the product as effective and modern and with a friendly and quirky personality. On top of that in practical terms they love that it is fillable, dispenses just the right amount of washing up liquid and has refill sponges. But they told us we needed to shout out more and communicate better to stand out both for them and to attract new users. We have done this with the new...
Read full release