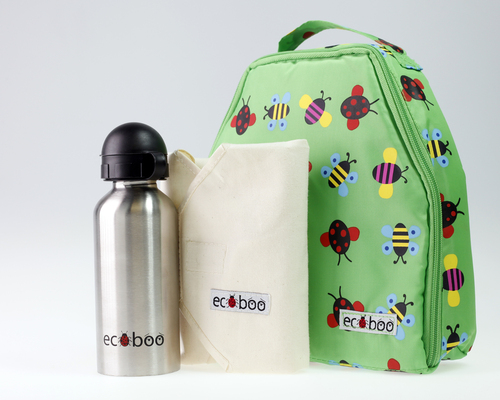 Cornish business woman Sarah-Jane Harper has launched a brand new range of children's lunch-bags, reusable wraps and drinking bottles this year, through her Cornwall-based brand 'Ecoboodle'.

Sarah at ecoboodle.com felt compelled to produce her own lunch-bags and accessories after discovering that many plastic and aluminium products contained harmful chemicals that can potentially affect growth in young children and cause damage to the environment in their production and disposal. Having received financial backing from the South West Investment Group and NatWest Bank, Mrs. Harper went on to design and manufacture her own, non-harmful goods, which are now on sale through Ecoboodle.

Mrs. Harper said, "Like most mothers, I want to make sure my children are safe and protected in every way, including what they eat and what they come into contact with. I was concerned when I stumbled...
Read full release