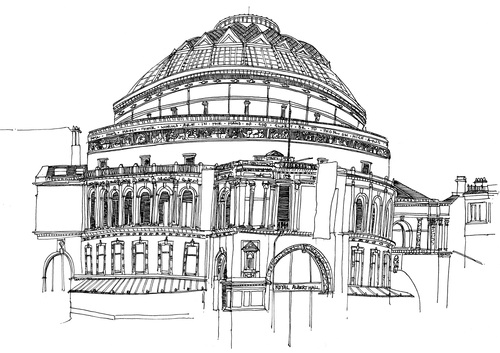 Edd Horder's debut exhibition "Lines of London" open to the public from Thursday 29th January to Sunday 1st February, held at The SaLon Gallery on Westbourne Grove.

During the past year Edd has been walking the streets of London, sketchbook in hand, capturing the iconic views of this vibrant city. Avoiding the flashes of tourists' cameras Edd has encapsulated various sights and brought them together as detailed, clean, line drawings.

Carrying his sketchbook wherever he goes, Edd decided that drawings of his personal travels was not enough, what was needed for him, was a group of drawings of the city in which he lives. Inspired by his drawings of both his travels around South America and now London, Edd has brought them to life with some fascinating 3D models. A new direction in his work, these pieces add a fresh, creative dimension to these linear drawings.

What started as a side line, drilled in by crazy art teachers and an...
Read full release