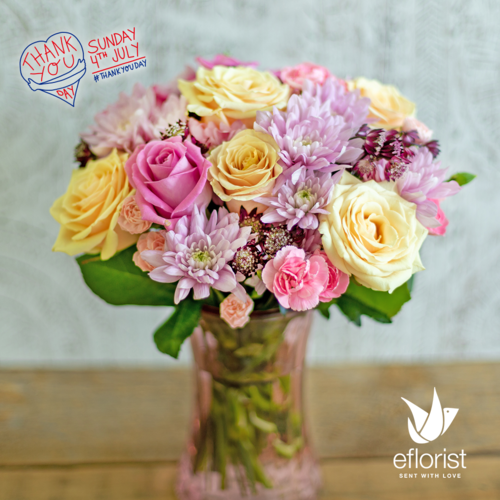 In honour of Thank You Day on the 4th of July Eflorist have announced they will be donating 10% of profits from sales of their Serenity bouquet online at Eflorist.co.uk. This will then be donated to NHS Charities Together to celebrate Thank You Day in the UK.

The idea for Thank You Day was created by a small group of people across the UK including the nurse who administered the first COVID vaccine. Since then, the day has received more support from the public and celebrities such as Gary Lineker and Bear Grylls. Eflorist have chosen one of their stunning summer bouquets with 10% of the price of the bouquet going to NHS Charities Together to support this campaign.

The Serenity bouquet is available on the website and comprises of peach avalanche roses, pink aqua roses and mix of chrysanthemums and spray carnations. Sending this gorgeous bouquet to someone you want to thank not only makes their day, but you will be contributing to a much deserving...
Read full release