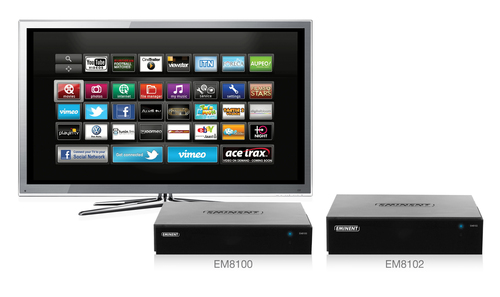 The Dutch brand Eminent adds Smart TV and Media Player functionality to your television with its WEB-TV Boxes. The EM8100 and EM8102 WEB-TV Boxes combine home cinema experience with Smart TV features. A Media Player functionality, online interactive media, on-demand streaming media and over 500 Internet TV & radio channels become one. The Eminent WEB-TV Boxes are available from early 2012.

Combine home cinema experience with online services

As a manufacturer of Full HD Network Media Players Eminent offers functionality to display almost all video and audio formats on the television. The EM8100 & EM8102 WEB-TV Boxes supports almost...
Read full release