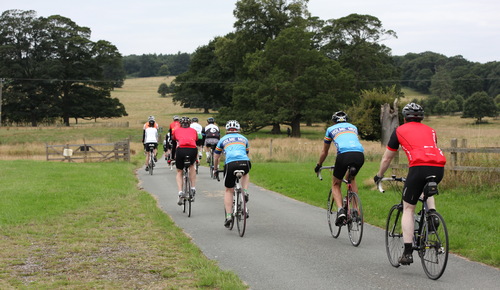 Residents in Staffordshire are reporting a number of sightings of a rare breed of animal making tracks across the Staffordshire Peak District.

These sightings are the first of their kind and have increased significantly over the last week. Their natural habitat seems to be on steep climbs and they have been known to travel large distances of up to 200 km on some days.

Residents have reported that many of them have a distinctive look including smooth and shiny legs and in general are lean in physique but with some carrying excess weight.

A number of experts have been called to the county to identify the species.

Graeme Whitehead of Destination Staffordshire said: "We are currently working with the teams to understand their natural behaviour and ensure that we can sustain an environment in the Staffordshire countryside that they can thrive in."

The experts have named the breed Mamils (Middle Aged Men in...
Read full release