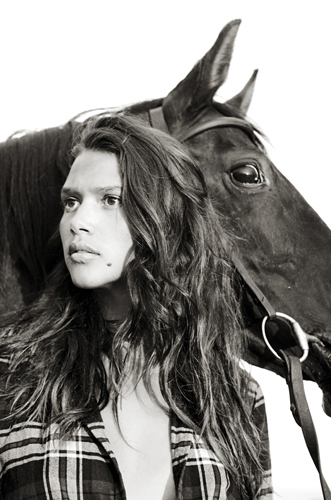 "Equid.I – Quintessence of Horse"
Equine photographs by Astrid Harrisson

SaLon Gallery presents Astrid Harrisson's debut show – "Equid.I – Quintessence of Horse" which runs from Thursday 29th January to Sunday 1st February inclusive.

This exhibition at Notting Hill's SaLon Gallery marks the debut of 29 year-old photographer Astrid Harrisson. Driven and inspired, Astrid's work takes her to all corners of the globe as she sets out to explore both the physical form and the inner spirit of the horse. In a bid to investigate and revere man's relationship with the horse, her photographs present an evocative combination of digital artistry and powerful imagery. A stylized photographic approach is rapidly developing as Astrid's signature style.

Happiest with camera, on horseback, Astrid's seeks to capture a spectrum of equine freedom just as her pencil has sought to capture this "quintessence of horse" in the past. Childhood's...
Read full release