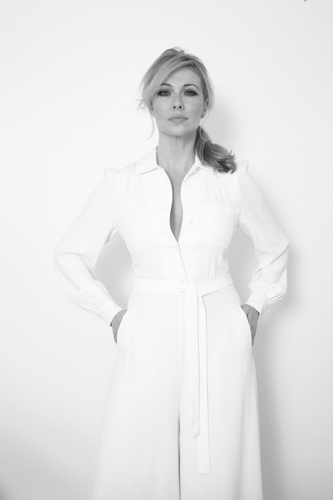 A BLONDE, 'CLASSY' Brit actress has put herself in the frame to be the new lead of one of the BBC's best-loved programmes.

Eastenders fans will appreciate LINETTE BEAUMONT's entry performance...bursting into the Old Vic playing the character of a nearby pub landlady, and chatting up Samantha Womack's husband, Scott, in the Eastenders bar. Furthermore, as CHERISH HYLTON, a 'Feisty and fun-loving' rival who likes a night out, Beaumont's character even has the audacity to challenge the Queen Victorious team to a darts match on their on turf.

Beaumont's own mum in real life was an opera singer and Linette herself is a beautiful and classically-trained actress who has played Lady Macbeth on the London stage. With Womack already definitely leaving the show after a decade as lead, Beaumont's striking performance will raise hopes of her fans that she is a future lead as the show tries to seek fresh, new, talent.

Beaumont has already played 'a...
Read full release