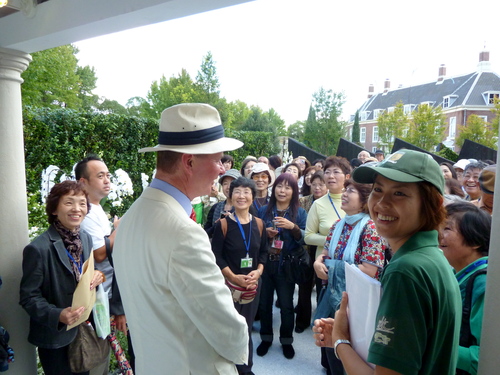 Issue date: Tuesday 12 October 2010

"It's Like Heaven" say crowds who flock to see British Gardening World Cup entry

One of the three contestants representing Britain in a first ever 'Gardening World Cup' competition in Japan has been awarded a bronze medal for a garden he has built in ten days on the other side of the world and which visitors to the event are describing as being "like heaven".

Inspired by the stained glass windows in his Cumbrian potting shed, Jonathan Denby has designed and built a memorial garden to a young man who lost his life in the First World War for this 'gardening for world peace' themed event.

Denby, the only non-professional designer, was invited to take part alongside 11 of the world's top designers from four continents including two other British contestants, Andy Sturgeon and James Towillis. Other recognisable names include the Japanese designer Kazuyuki Ishihara who conceived the event to...
Read full release