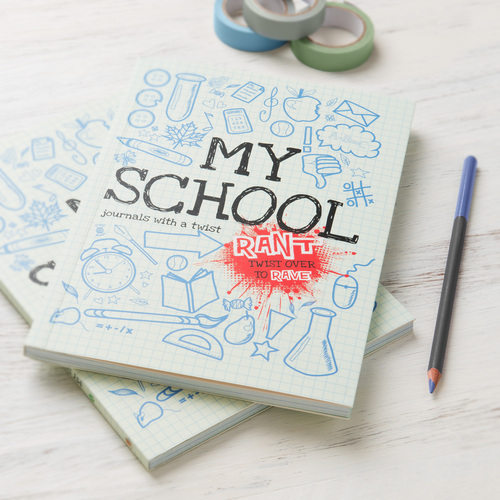 New for 2014, and a great 'back to school' gift idea, 'Rant & Rave: My School' will inspire kids to write, draw and doodle about the things they really care about, in line with the National Literacy Trusts' Get Kids Writing campaign. A unique journal with a fun twist: a double cover that lets you rave about the good bits, then twist the journal over to rant and let off a little steam about school.

Providing lovely activities for home time, bedtime, or weekends, 'Rant & Rave: My School' takes the child on a rant and rave about important friendships, playground antics, teachers, and lots more. This innovative journal will not only create fun and enjoyable moments, it will help the child to let their feelings flow and discover their own uniqueness.

Lively colour illustrations with lists and spaces to draw make Rant &...
Read full release