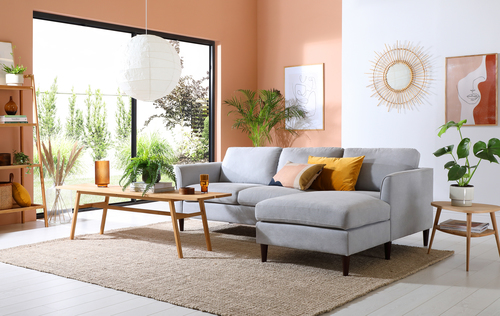 Discover this hybrid trend that combines contemporary Scandi style with bold tropical décor.

Rebecca Snowden, Interior Style Advisor at Furniture And Choice (FurnitureChoice.co.uk), shares 3 ways to introduce the Tropicandi look to your home.

1. Combine Scandi style with bright tropical colours

Tropicandi is a hybrid trend that combines a warm, tropical colour palette with calmer Scandi-inspired pieces of furniture. "If you have always wanted to add a colourful twist to Scandi décor, this is the style for you," Rebecca says.

Start with a contemporary grey sofa as the base for a clean Scandi feel. Bring tropical elements into the mix with a warm peach backdrop, colourful cushions and chic ceramics. "Scandi's clean lines and minimalist approach bring out the best of tropical style by highlighting its uplifting yet relaxing appeal," Rebecca...
Read full release