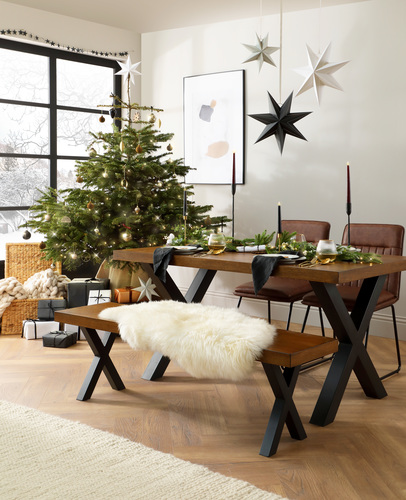 Turn the home into a stand out Christmas interior by mixing modern accents with traditional elements.

Rebecca Snowden, Interior Style Advisor at Furniture And Choice (FurnitureChoice.co.uk), shares 4 clever tips to get a stylish Christmas look.

1. Add a stylish, contemporary twist to traditional elements

Going for a modern look does not mean letting go of the elements that make Christmas feel like Christmas. Keep hallmarks like the tree and gifts that make the home feel festive and seasonal. It is a balancing act between the fresh and the classic - look for ways to add a contemporary touch without diminishing the festive feel.

"The key here is in restraint," advises Rebecca. "For instance, candles are a staple of the season, but rather than going all out with white or metallic candles, swap them out for an elegant dark hue. Snowflakes are also a...
Read full release